Expertise
ARM's team has a proven track record in delivering expert insight and tailored air quality solutions for industry, government, research, and the academic sectors. Our team of engineers and scientists are at the forefront in the field, and provide a complete range of air quality services, including:
Air Quality Regulatory & Policy Services
Development & review on norms and standards for all technical & policy aspects of air quality management

Benchmarking of international best practice with regards to air quality regulations

Expert Technical Reviews

Expert Witness

Senior counsel legal advice on air quality compliance or regulatory issues
Air Quality Impact Assessments
Stakeholder engagement and communication 

Public participation process with I&AP's

Environmental Impact Assessments

Strategic Environmental Assessments 

Ambient air quality impact assessments
Air Quality Risk Assessments
Human health risk assessment

Ecological risk assessment 

Corrosion risk assessment

Landfill gas risk assessments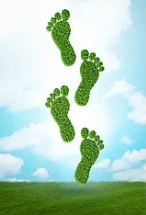 Air Quality Offsetting
Air quality offset implementation plan

Planning, Monitoring and Verification for air quality offset project

Status quo air quality assessment 

UAV (drone) air quality assessment

Source apportionment study's

Qualitative and quantitative offset modelling

Community & household surveys

Offset Quantification

Prefeasibility studies for offset interventions

Stakeholder engagement and communication

Offset database development 

Knowledge management and dissemination
Cost Benefit Analysis for Air Quality
Top down or Bottom-up approach

Impact pathway approach

Emissions modelling

Concentration Response Functions

Monetised valuations (NPV)

Calculation of Environmental Benefits and Costs

Sensitivity analysis
Air Quality Management
Air quality management plans

Strategic air quality planning 

Air quality roadmap

Atmospheric emission license and permit applications

Facility licensing and siting

NAEIS reporting

Peer review of air quality compliance reports
Dispersion & Photochemical Modelling
Air pollution dispersion modelling (Gaussian Plume and Puff)

Photochemical modelling (Lagrangian and Eulerian)

Storage Tanks Modelling

Odour modelling

Air quality hot spot analysis

Real-time pollution forecasting

Technical peer-review of dispersion modelling studies

Decision support systems and custom tools

Emergency/Accidental release modelling for dense gas releases
Ambient Air Quality Measurements
Siting of ambient air quality stations

Compliance dust fall-out monitoring, recordkeeping and reporting

Passive sampling measurements

Ambient air quality measurements for sulphur dioxide; nitrogen dioxide, particulate matter and mercury.
Air Quality Training & Development
Air quality workshops and training

Meteorology workshops and training

Atmospheric dispersion modelling workshops and training
Climate Risk & Assessment
Climate change modelling

Carbon management and strategy

Carbon foot-printing

Emissions trading, carbon credits and carbon liability advisory services

Climate change risk, adaptation, mitigation strategy and implementation

Compliance management

Compliance audits and due diligence reviews

Integrated sustainable design and construction
Attain your desired air quality objectives through groundbreaking advice and expertise. Trust ARM to solve your unique air quality management challenges.