Fred Goede (Pri.Sci.Nat) (Phd*)
Fred Goede worked for 25 years in the petroleum, chemicals, energy and mining sectors, mainly on operations and projects in Southern Africa as well as the Middle East, North America and Europe. Fred was the General Manager: Health and Environment for Sasol Limited. He was accountable for setting and implementing strategy, direction and targets for the Sasol Group both locally & internationally on energy, environment, climate, health and sustainability. He reported directly to the Sasol Group Executive Committee and interfaced regularly with the Sasol Board.
An accomplished strategist and globally recognised specialist in sustainability solutions related to environment and climate change. Member of key projects dealing with major changes to regulations related to air quality, climate change, water and waste in South Africa. He continues to collaborate closely with governments, assists with solving compliance challenges and provides direction on emerging legislation. Skilled at forging strategic internal and external relationships and at influencing decisions. An inspiring coach and mentor that thrives in challenging environments.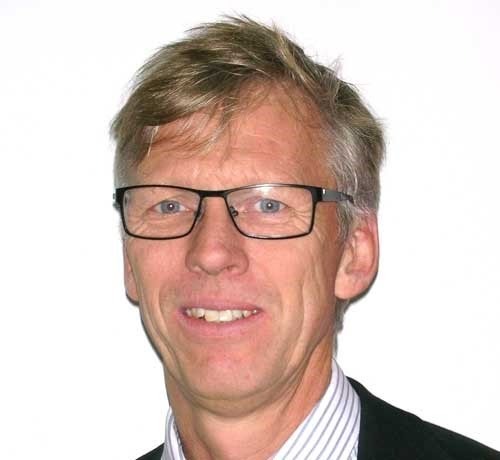 Elizabeth Masekoameng (Phd*) *current at GIBS Business School
Elizabeth Masekoameng is a highly qualified and experienced professional with more than 13 years experience in air quality management having worked in both the private and public sectors. She spent 10 of these years in the development, review and revision of air quality management plans, strategies and policies.
She started her tenure at the CSIR as a researcher where she has independently led major research projects involving emissions inventories, scenario planning and multicriteria decision making – with a number of published peer reviewed articles and book chapters.  She spent most of her career as a Director for Policy, Regulations and Planning at the Department of Environmental Affairs, where she conducted and applied robust research to inform policy making and strategy development
Prior to joining ARM she has been a strategic advisor to the World Bank Group and to the German Development Corporation (GIZ) focusing on implementation of pf programmes involving emissions inventories, source apportionment and cost effectiveness analysis using GAINS and LEAP IBC models; taking into account air quality management and climate change mitigation co-benefits.
Avishkar Ramandh (MSc)
Avishkar Ramandh started his tenure working at the CSIR wherein he pioneered an innovate photochemical modelling study for Southern African Development Community (SADC). Thereafter he worked for 16 years in the petroleum, chemicals, energy and mining sectors, mainly on-air quality projects in Southern Africa as well as the Asia, Middle East, North America and Europe.
Avishkar has directed research, innovation and influenced Sasol's air quality management strategy through a broad understanding of the Environmental arena, stakeholders and state-of-the-art technologies. He has provided technical insight and strategic guidance directly to the Sasol Group Executive Committee with regards to air quality management. Additionally, Avishkar has advised and engaged with key external stakeholders (DEFF, BUSA, NGO's, NACA) on strategic air quality issues for South Africa.
He continues to build strong relationships & influence in all sectors (industry, government, academia and research) of air quality management. Avishkar has an extensive network both locally and internationally that he is able to leverage expertise, knowledge and guidance in terms of air quality.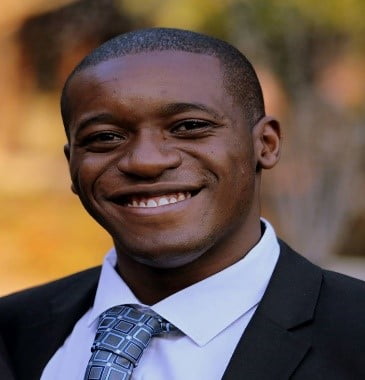 Anesu Shamu is a driven scientist who is passionate about the integration of technology in the atmospheric and environmental field.
Anesu gained experience in applying his meteorology knowledge into atmospheric modelling through the Laboratory of Atmospheric Studies at the University of Pretoria. He has been able to apply his meteorology skill set further into air quality modelling and the environmental management space through ARM.
In Memoriam of Professor George Djolov (1940-2018)
Prof Djolov held a PhD degree in Physics and Mathematics (Russia) and a PhD in Mechanical Engineering (Canada). He was a Professor of Physics and Professor of Meteorology and a Member of the Editorial Board of the International Journal "Urban Climate" (2012-2018). He was the President (1990-1995) of the World Committee on Engineering and Environment, World Federation of Engineering Organizations (WFEO). In 2015, the International Eurasian Academy of Sciences honoured Prof Djolov for his distinguished career and contribution to science. A deep bow to his bright memory.
(PhD (Physics and Mathematics; PhD (Mechanical Engineering); Professor of Physics; Professor of Meteorology)
Need More Info About Air Quality, Carbon Management Or Climate Risks?
Speak To Us.